2
Sep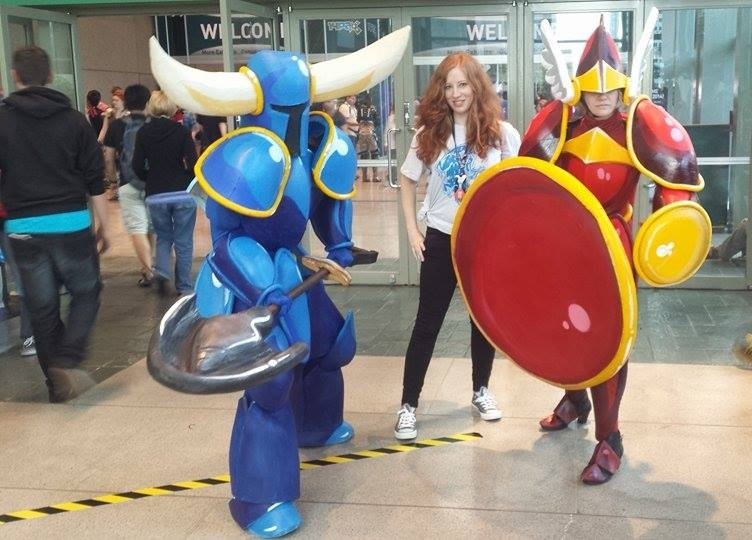 The Hungry Games: PAX Prime Edition II
This sponsored article originally appeared on GrubHub's The Delivery Bag on September 2, 2014.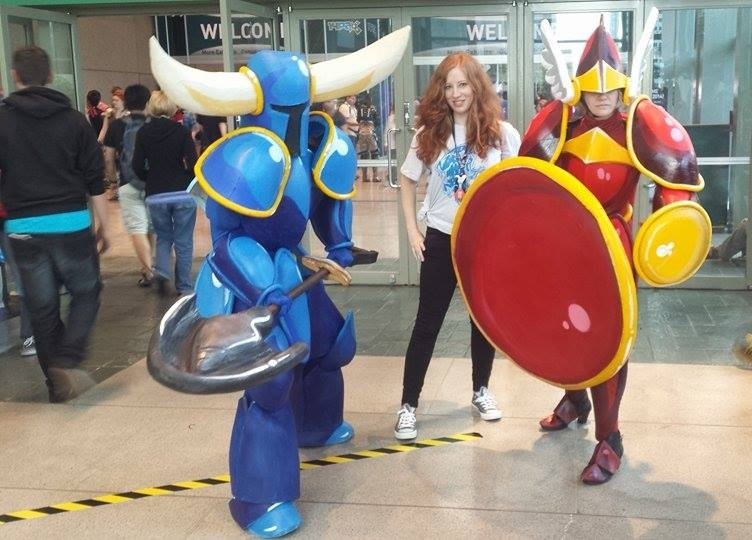 Day and night from August 29 to September 1, the streets of Southern Seattle were rife with gamers attending the 10th Annual Penny Arcade Expo (PAX Prime). Each con-goer wore a lanyard to gain entry, the majority adorned with colorful pins depicting characters from various nerd fandoms. By the end of the convention, I too wore my nerd badge proudly with 17 pins. Albeit tired, my stomach at least was always full thanks to the awesome food Seattle had to offer (and the convenience of GrubHub).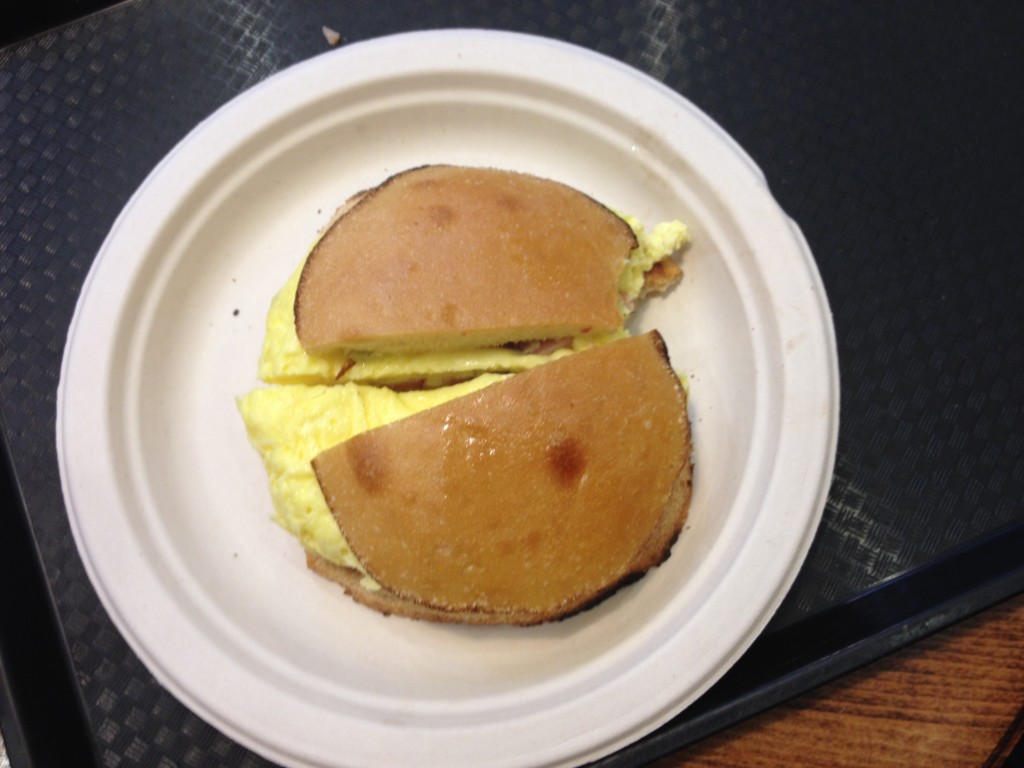 Every morning I woke up at sunrise. Using the convenience of GrubHub on my phone to order food while getting ready ensured I arrived promptly at the convention without having to wait on line somewhere.  Breakfast meals before PAX were split between Specialty's Café & Bakery, the Crown Plaza hotel's breakfast buffet, and the Shanty Cafe. Eggs are a morning staple in my book, so I ordered variations of omelets mixed with vegetables and meat every morning and of course, a tall glass of pulpy orange juice.
For lunch at the convention center, I snacked on Cliff bars as I walked around and nibbled at wrapped-up sandwiches I had bought earlier at the breakfast joints to save time. While getting ready for the Twitch party on Saturday night, the girls and I ordered Northshore Hawaiian BBQfor takeout dinner. The barbecue short ribs slid right off the bone and I washed the hearty meal down with Hawaiian sun juice soda. It came with two scoops of white sticky rice along with a side salad which added a necessary crispness to the meal. I also ordered gyoza dumplings to share.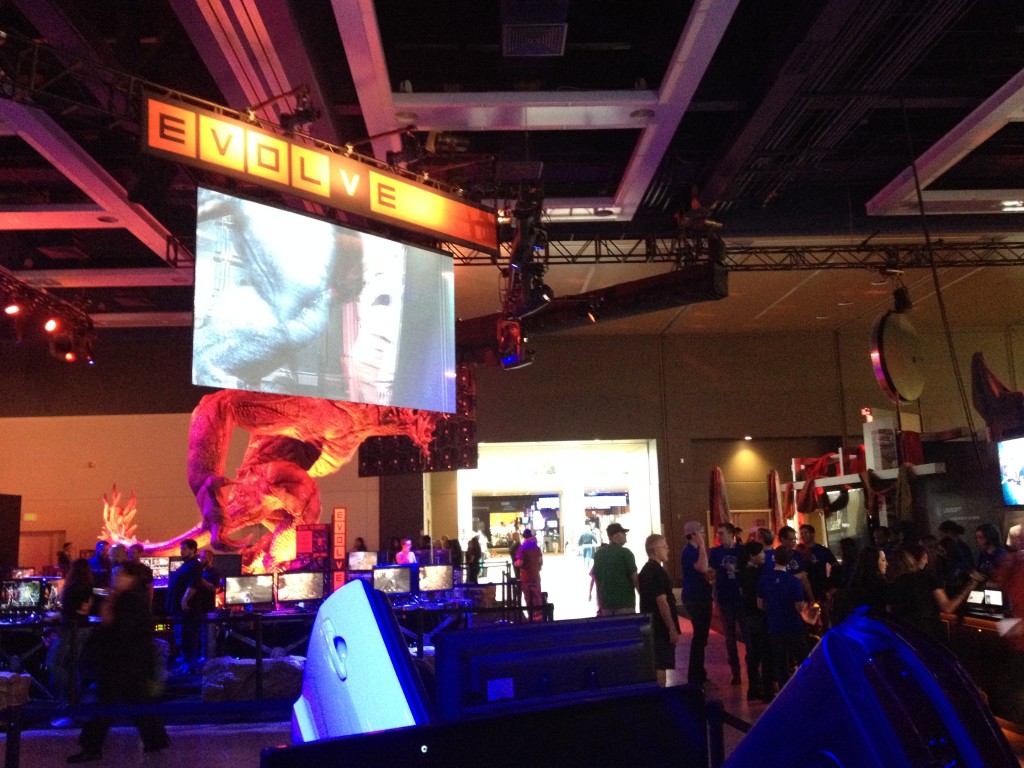 I ended up eating dinner at the Elephant & Castle two nights in a row because of how delectable the selection was. The restaurant specialized in English, Scottish, and Irish cuisine. It was much needed comfort food for me since I used to live in Glasgow, Scotland. For the first night, I ate a shepherd's pie. The second night was more so for drinks, but I ordered spicy lettuce wraps as an appetizer which complemented the Aberlour Scotch well.
My most memorable part of PAX was meeting up with long-time internet friends who I've gamed with for ages but never had the chance to meet in person until now. Another awesome moment was taking a picture with a couple cosplaying as Shovel Knight and Shield Knight. I later found out that they were famous and purposely going incognito! Renowned cosplayer known for her work in movies and on SyFy's Heroes of Cosplay, Holly Conrad, and her husband, animator and host of Steam Train, Ross O'Donovan were suited up mingling around the building, completely unrecognizable.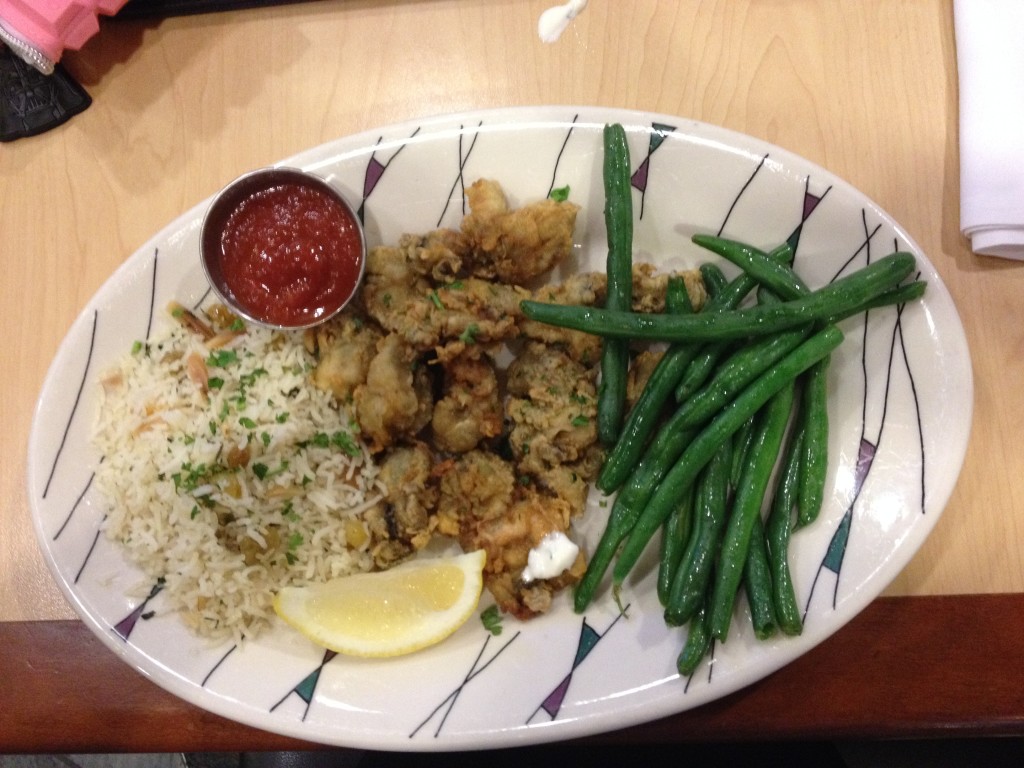 On my last night in Seattle, I ended the evening at the most appropriate place a gamer could be: Gameworks, a bar arcade near the convention center. There I played Dance Dance Revolution and Tatsunoko Vs. Capcom with friends. After the exhausting night, I worked the next day then headed to Seattle-Tacoma Airport after PAX ended. At Anthony's Restaurant and Fish Bar within the building, I ordered pan-fried oysters over fluffy basmati rice coupled with green beans before taking a red-eye flight back to New York.
Though my trip was jam-packed with work, I feel like I got to see a certain type of Seattle unbeknownst to most tourists. There is a multitude of ways to see a city: one can traverse on the main drag to see its renowned landmarks and the locals or wander through alleyways with the GPS turned off. But, exploring Seattle through its food coupled with nerd culture is a fantastic alternative lens. I'm eager to relive a similar experience again in the much warmer climate of San Antonio, Texas at PAX South in January.